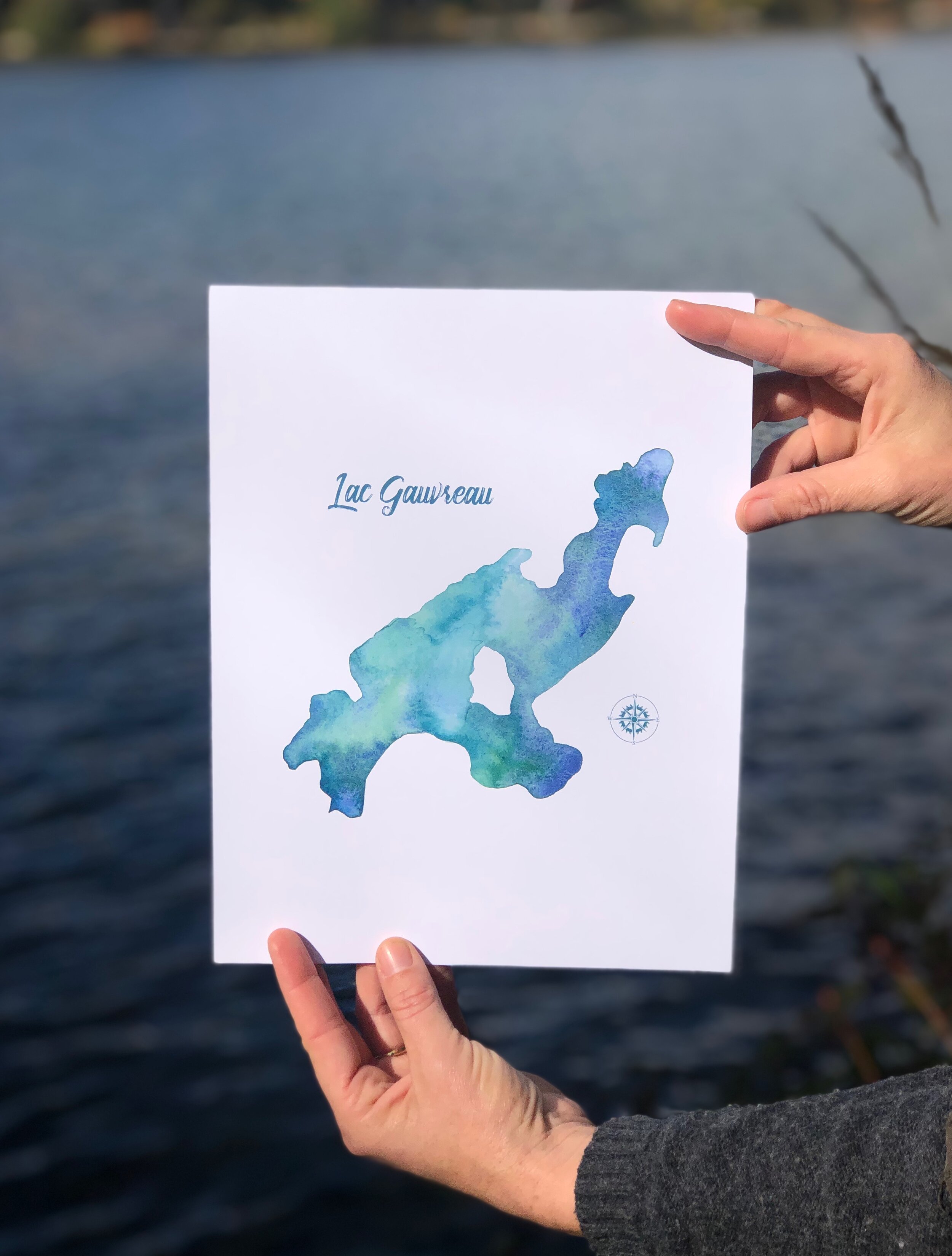 Lac Gauvreau
Original Watercolour Print by Julieanne Steedman titled "Lac Gauvreau".
Inspired by beautiful waters of Lac Gauvreau located just outside of Wakefield, Quebec, this print will be the perfect addition to your home or cottage. It arrives ready for you to add your personal touch - pop it into a frame, tack it to the cottage wall or display in a frame (fits standard sized frames.) Beautiful archival quality print that captures the look and feel of the original watercolour painting.
Prints are fade-resistant with vivid colours and with proper care, these beautiful colours will last a lifetime. Printed with pigment inks on double weight ultra-premium matte paper.
Print is 8.5 x 11 inches, matts perfectly to 8x10 size.
Painted and printed in Northern Ontario.
Shipping: All prints are carefully packaged for shipping in a bubble envelope with stiff cardboard liner or tubing.
**This item qualifies for FREE SHIPPING